Naturn's biodegradable pet urn is an environmentally friendly choice designed with clean lines.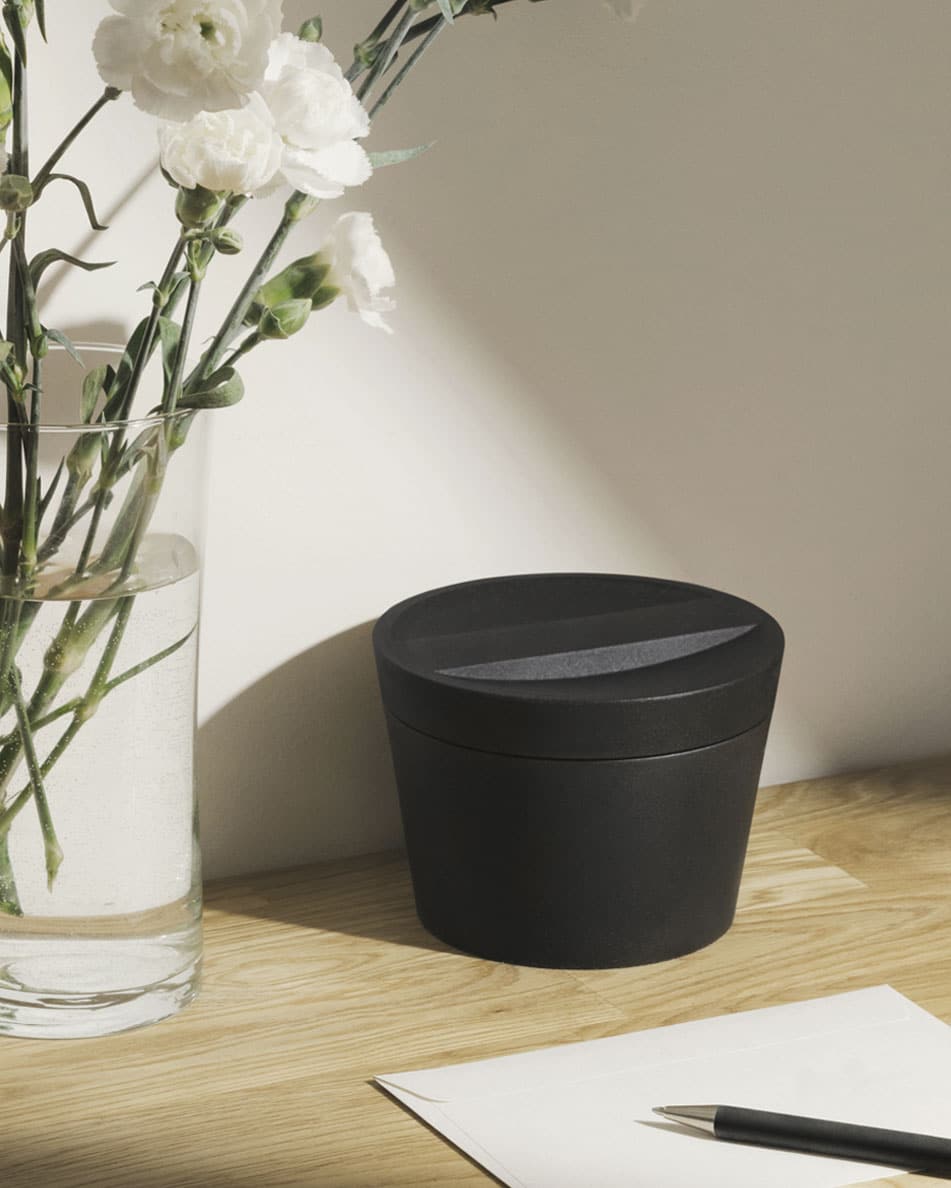 Stylish and environmentally friendly
We have created an environmentally friendly collection of urns that are not harmful to the environment, even when buried underground.
Naturn's Riite pet urn is available in two different sizes: the smaller urn has a capacity of 0.5 litres and the larger urn has a capacity of 1.5 litres.